Boasting supreme comfort, a stay at The Lodges at Transport World is like coming home – but better. If you are looking for luxury accommodation in Invercargill, the eight boutique apartments at The Lodges provide a stylish sanctuary and each apartment is full of thoughtful touches. 
Our apartments come with these top-of-the-line details that create a space perfect to relax and recharge in.



Continental breakfast on request
High-end, eco-friendly toiletries


BOOK DIRECT & SAVE
We're delighted to have you as our guest, and we're committed to ensuring your stay is as comfortable and enjoyable as possible. You'll receive the best prices and a hassle-free stay by booking directly via our website or over the phone. Contact our friendly team to learn more, book directly below, or check out our online specials here.
EXCLUSIVE PACKAGES
Welcome to our wonderful city! We're excited to offer you a variety of attraction packages exclusive to The Lodges. Take a trip down memory lane and appreciate the world-class collections at Bill Richardson Transport World and Classic Motorcycle Mecca, or have a thrilling time at Dig This Invercargill.
Great Invercargill Attractions
Across the street from The Lodges, Bill Richardson Transport World is a smorgasbord of nostalgic treasures. Home to vehicles from pastel-perfect Kombis to Ford letter cars, quirky children's zones, and retro memorabilia, it's a must-do.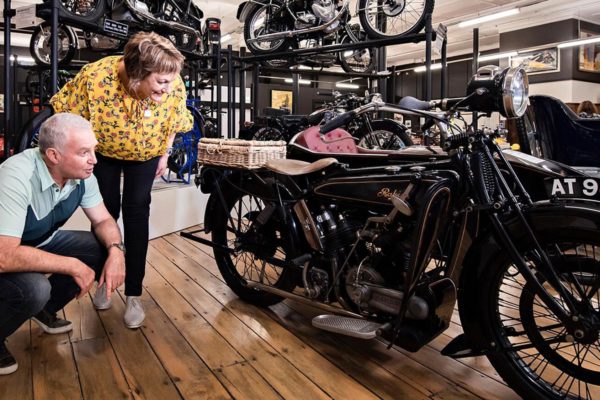 The leading motorcycle collection in the Southern Hemisphere is home to more than 300 classic motorcycles, prized artworks, and tributes to greats such as John Britten and Ivan Mauger. Housed in beautifully-restored heritage buildings, it will dazzle enthusiasts and newbies alike.
New Zealand's only heavy machinery playground is grunty fun for everyone. Take your pick and get behind the controls of bulldozers, diggers, or skid steers. You don't need any experience – just a willingness to give it a go. Tick it off your bucket list today!