Visit the grand daddy of Bill Richardson Transport World – meet Tex
He's one of the rarest trucks in the world, and the jewel in the Bill Richardson Transport World crown.
The pride and joy of Bill Richardson himself, the bright-red 1940 Dodge Airflow Texaco tanker (known lovingly as "Tex") is the collection's signature vehicle and sits pride of place within the museum.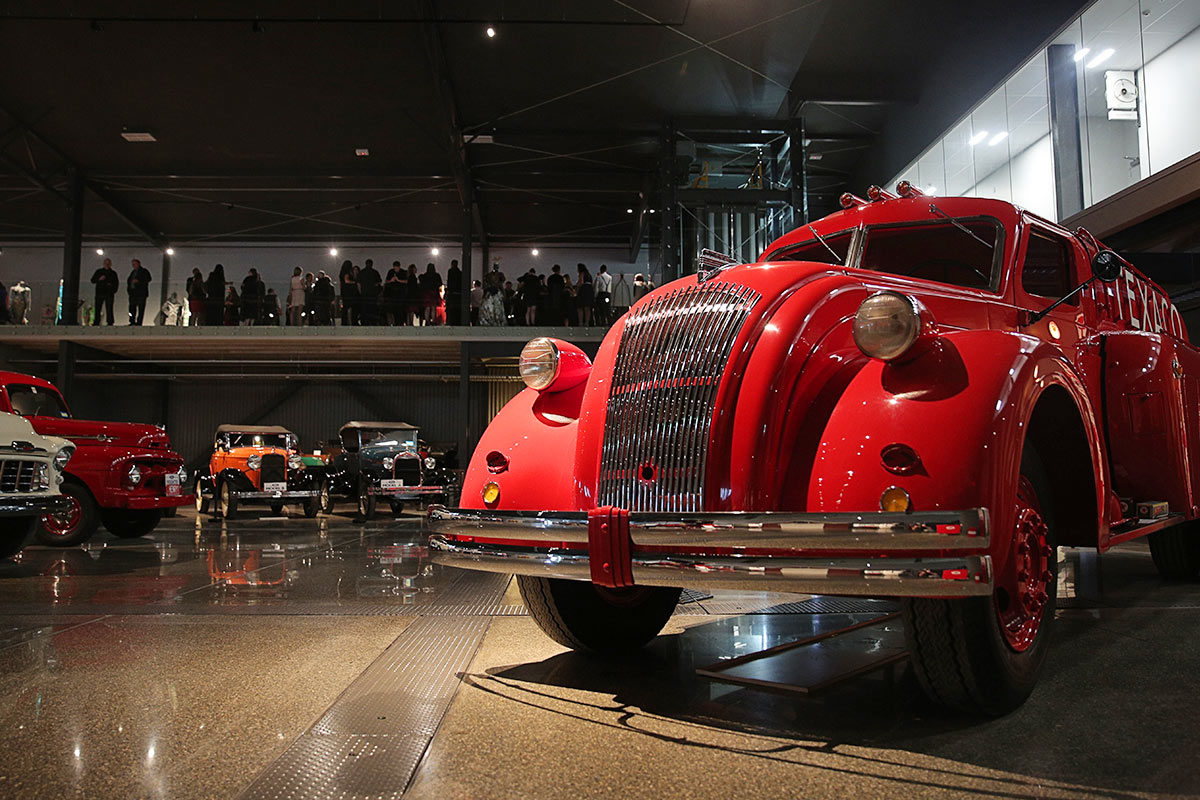 The Texaco tanker is thought to be the only working tanker of its kind in the world, and the one of just three that have been restored.
Located conveniently across the road from the boutique apartments at The Lodges, Bill Richardson Transport World is a mind-blowing collection of more than 300 classic vehicles, gloriously-restored vintage petrol bowsers, artwork and memorabilia dedicated to everything automotive.
The story behind Bill's dedication to bring the rusty shell of Tex all the way from America's Midwest to New Zealand's southern-most city of Invercargill is a fascinating one, as is the detail in the vehicle's restoration journey.
Tex is a jaw-dropping testament to the craftmanship found throughout the Bill Richardson Transport World collection, which also features retro Kombis, Henry Ford Letter Cars, an array of V8s from the 1930s, and more. But there's something for everybody at Bill Richardson Transport World. With a vintage-inspired movie theatre, chocolate room exhibit featuring memorabilia from the world-famous Cadbury factory, themed children's zones, and an ever-growing wearable arts collection as well as items from the national cricket museum (temporarily on loan from the Basin Reserve in Wellington), Bill Richardson Transport World is a must-see Invercargill attraction.
Visit transportworld.nz for more information.
---
Posted in: Attractions, Great things to do in Invercargill
Tags: Invercargill things to do, Invercargill visitor attraction, things to do in Invercargill